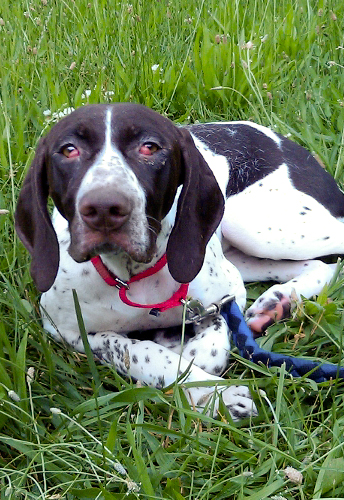 UPDATE: Heidi has gone to her forever home! Sweet Heidi arrived at the shelter as a stray several weeks ago.  She was a VERY scared little girl.  Heidi recently came out of the shelter for the first time.  One of our volunteers had to carry her out since she was literally shaking.  She sat in the grass nervously but seemed to relax a little as she began to soak up the love that was being lavished upon her by all who passed by!
Now, although she still has to be carried out, there is no shaking and she is curious about her surroundings.  Her progress is amazing and we are sure that each day she will become more confident.  We estimate Heidi to be between two and three years old.  She has fur as soft as velvet and has lovely white teeth. Heidi is a love, welcomes affection and wants very much to find her forever home.  She will put a smile in your heart! Come meet her!
If you are interested in meeting Heidi or fostering/adopting her, please contact us or fill out an application online!
Click here to download an adoption flyer for Heidi!
[gallery columns="2" size="medium"]